Meet Dr. Jose Garcia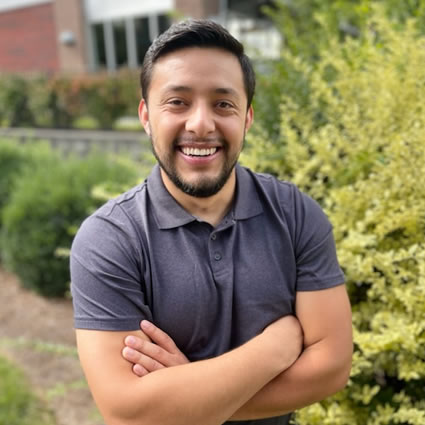 Witnessing the Effects of Chiropractic
Dr. Garcia's introduction to chiropractic care was when he was in his teens. "My brother suffered from a terrible low back injury, and he went the medical route, getting injections and opioid prescriptions, but nothing helped him-until he went to a chiropractor."
As soon as Dr. Garcia's brother got off the table following his third adjustment, he was a completely different person. "I was 15 at the time, and that experience changed my life. I realized then that being a chiropractor was what I wanted to do for the rest of my life."
Education
After earning his bachelor's online from Excelsior University, Dr. Garcia attended Sherman College of Chiropractic and graduated with his Doctor of Chiropractic. While at Sherman, he realized that chiropractic was more about improving your health than pain management.
Helping Kids & Pregnant Women
While Dr. Garcia enjoys caring for patients across the spectrum, he has a particular interest in working with children and pregnant moms. He feels that moms are underserved, as they tend to be caregivers, but don't always get the care they need and deserve.
Currently, he's working toward getting certification in the Webster Technique from the International Chiropractic Pediatric Association.
In His Spare Time
When he's not at the practice, Dr. Garcia loves spending time with his wife and their three dogs. The Greensboro native enjoys hiking with them and loves playing soccer. Dr. Garcia is fluent in English and Spanish.
Book an Appointment
Contact us today to schedule an appointment with Dr. Garcia!

Dr. Jose Garcia | (336) 545-3132