Meet Dr. Cliff Fisher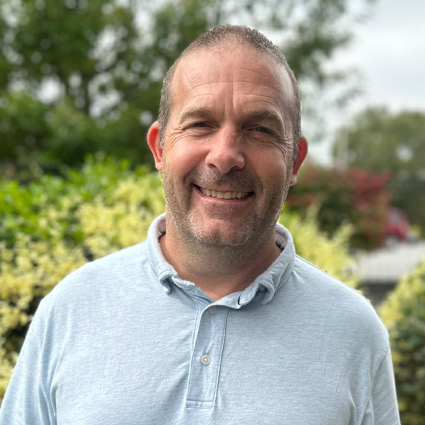 Helping You Achieve Your Health Goals
Dr. Cliff Fisher is a passionate chiropractor dedicated to natural health and healing. With a strong desire to help people, he pursued chiropractic as a career, making it his mission to assist individuals in achieving their health goals.
Dr. Fisher's educational background includes attending Truckee Meadows Community College and Indiana University in Fort Wayne, Indiana, before completing his studies at Palmer College of Chiropractic.
A Life-Altering Experience
During his journey, Dr. Fisher had a transformative experience that solidified his belief in the power of chiropractic care. Suffering from chronic headaches, neck pain, and low back pain since the age of 16, he discovered upper cervical chiropractic care. This revolutionary technique changed his life, reducing his dependence on medication and significantly alleviating his pain.
Inspired by this profound improvement in his own health, Dr. Fisher now specializes in providing upper cervical care to his patients, working to bring them the same relief he found so many years ago.
A Compassionate Approach
Dr. Fisher's personal experience fuels his passion for helping others find relief and reclaim their lives. Through his expertise in chiropractic care, he aims to address not only physical ailments but also resolve underlying causes, promoting overall wellness. By focusing on the alignment of the upper spine, Dr. Fisher helps patients overcome chronic pain, improve mobility, and enhance their quality of life.
CHIROPRACTIC CARE »

A Partnership for Better Health
When you visit Dr. Cliff Fisher, you can expect a compassionate and personalized approach tailored to your specific needs. He listens attentively to understand your concerns, conducts thorough evaluations, and creates individualized treatment plans to address your health goals effectively. With his extensive knowledge and experience, Dr. Fisher empowers his patients to take charge of their well-being, guiding them towards a healthier and more vibrant life.
Take the First Step Today!
Ready to begin your natural health journey? Contact our team today to get started-we can't wait to welcome you into the practice.
CONTACT US »

Dr. Cliff Fisher | (336) 545-3132