Meet Dr. Munntouya Hunt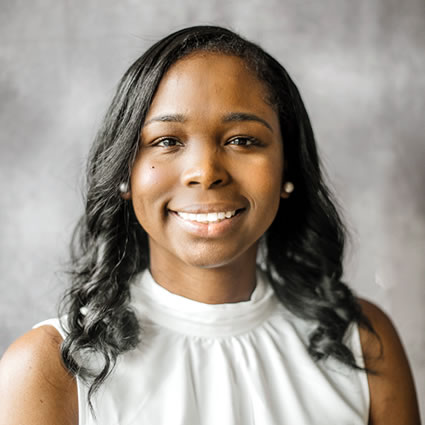 Born and raised in the small town of Hartwell, Georgia, Dr. Hunt graduated from Kennesaw State University with a Bachelor of Science in Biology in 2012.
Deciding on Chiropractic
Dr. Hunt always knew she wanted to be in the healthcare field. When she graduated from Kennesaw State, she had intentions of becoming a physician assistant. During her time shadowing, she felt that there must be more than going through the cycle of prescribing medication for patients' symptoms.
While trying to determine her next step, God led her to Life University's Leadership weekend. It was where Dr. Hunt heard several doctors speak about treating more than just the symptoms. Most notably she remembers Dr. Eric Plasker speaking on the 100-year Lifestyle and the power that made the body heals the body.
Education & Certifications
Dr. Hunt enrolled in the chiropractic program and graduated cum laude in December 2019. She is a member of the only chiropractic sorority at Life University: Alpha Delta Upsilon. The sorority was founded by Dr. Nell Williams, the wife of Dr. Sid Williams. Dr. Hunt is working toward getting certified in the Webster Technique, which focuses on pregnancy and pediatrics.
CHIROPRACTIC CARE »

Providing Natural Help and Hope
While Dr. Hunt is happy to relieve patients of their pain she focuses on wellness care.
The most amazing thing about this profession is that people come to the chiropractor as the last resort to their issue. They quickly discover that we could have assisted them years ago."
Outside the Practice
In her spare time, Dr. Hunt enjoys getting together with her family, most of which still live in Georgia. She has a dachshund Riley who also receives chiropractic care! Dr. Hunt also loves traveling and has spent time in Belize, a country to which she would like to return one day! Dr. Hunt is enjoying Greensboro for both its city life and small-town feel.
Book an Appointment
Contact us today to schedule an appointment with Dr. Hunt!
CONTACT US »

Dr. Munntouya Hunt | (336) 545-3132