Greensboro Chiropractic Reviews
What Our Greensboro Patients Say
At Greensboro Chiropractic we love when patients share with us their feedback and comments after chiropractic care. Please read our patient testimonials below to see what other people have achieved through their tailored treatment plans with us.
Share your stories too! Click here to send us your feedback so that we can help to spread the word about the benefits of natural Greensboro Chiropractic care. For more information, or to schedule an appointment contact us today.

"Chiropractic Care Has Changed My Life!"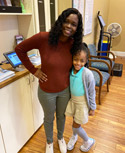 I began coming to Greensboro Chiropractic because I am a competitive cheerleader, and I was experiencing neck and back pain. I also know how important it is to take care of your body to remain healthy. I would tell my friends Chiropractic care helps with your overall wellness and helps you make better day-to-day decisions. Chiropractic care has changed my life!! I love coming in and seeing everyone and getting my adjustments. I love Greensboro Chiropractic!
-Braylynn M.
"Balance and Health Have Improved"
I have been coming to Greensboro Chiropractic for several years. My initial visit was for self-injury to my lower back. Dr. Fonke revived me and I continued coming for adjustments. I stopped for a brief period of time due to loss of employment but I return and I am loving every moment. Dr. Fonke is AMAZING! He listens to your feelings as well as helps to make improvements to your spinal health. To anyone in pain or seeking overall spine health, I recommend this facility for optimal health. Adjustments are important. Chiropractic has made a drastic change overall in my health. My balance has improved, and my health. Thanks Dr. Fonke, and the entire staff for your kindness and caring attitudes. You guys rock!
-Christa W.
"The Staff Is The Best"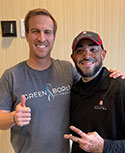 My experience has been really great, I have seen improvement in 2 weeks. The staff is the best and they make you feel like family. Dr. Gehrke is great and professional. He always goes the extra mile for the benefit of his patients, in this case, mine. Thank you to everyone, but especially to the staff. Firstly, for all their help, and secondly that they've made it easier to speak Spanish when in the office.
Bueno, mi experiencia ha sido una muy buena, he visto mejoría en solo 2 semanas. El staff es de lo mejor, te hacen sentir en familia. El Dr. Chris es muy bueno y profesional. Siempre da la milla extra para el beneficio del paciente, en este caso el mío. Gracias a todos en especial al staff por toda la ayuda. En especial por ayudarme en español.
-Luis H.
"Lucky Me!"
I have had years with back pain, and it finally gave out on me over four months ago and continually worsened after that. After a failed month of physical therapy that only worsened my condition, I finally decided to try a chiropractor for the first time. Now the only thing I am disappointed in is not finding Greensboro Chiropractic sooner.
When I initially came in, I had been bed ridden the week prior, which is what lit the fire under me to finally call and set up my appointment. I was still having trouble walking normally but within my first couple of sessions I was able to walk upright again with lessoning pain.
I had stopped putting in job applications because I could not walk, stand, sit, bend, or pick up anything. Within the first few weeks of treatment, I was feeling well enough to start putting in applications again and within a week of that I landed a new job to further my career.
I was hopeless and depressed as I was not able to play with my three young boys. But now, I have gained my happiness back and I am able to play with them more and more as I continue to improve.
Thank you all at Greensboro Chiropractic and especially to Dr. Hunt.
-Virginia P.
"Amazing How Much Better I Feel!"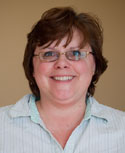 My mother Vicki Kidd, who is a patient of Dr. Fonke suggested that I come see him for some lower back pain I was having. I've had it so long that I just learned to "deal with it." When reviewing the initial evaluation I had no clue that I had so many subluxations. After going through treatment it is amazing how much better I feel. I will continue to see Dr Fonke for my well being. The staff is very friendly and helpful. This makes "going to a doctor" so much easier!! Thank you Dr. Fonke and staff!
-Kristine S.
"Improved My Golf Game!"
I injured my back 50 years ago and from time to time I have reoccurring problems. Fortunately I discovered Greensboro Chiropractic and as long as I have regular treatments I avoid what used to be quite frequent problems. Greensboro Chiropractic keeps me fit and may even improve my golf game.
-Patrick M.
"Wellness Plan For Life"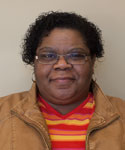 I was in a car accident and was hurt severely. My shoulder was knocked out of place and had a lot of back subluxations. Dr. Fonke has been so great at getting me back on track and back doing my everyday business. My range of motion feels a lot better and at times I feel; as if it is better than before the accident. I always thought that chiropractic care was just for recovery, but now I know that it is a wellness plan for life. I will continue my wellness care going forward and I always look forward to the love and kindness I receive at Greensboro Chiropractic.
-Cotina C.
"Like the Activator Method"
I was looking for someone in the area who used the activator method. I like that method and I have had good results from it. Since I have begun using chiropractic care, I have had no more pain in my shoulders or lower back. I used to have continuous pain in these areas. I continue to receive wellness care to be pain free and I feel better overall in my health. Both my children receive chiropractic care (age 3 and 7). I notice improved health in both of them and an improved behavior in my oldest when they receive regular adjustments.
-Jory F.
"Feeling Better!"
Regular adjustments keep me feeling better every day and I look forward to tomorrow.
-Steven M.
"More Energy"
I am a patient with MS! My gait is not stable. Coming to the chiropractor has improved my gait and made me stronger. It has given me energy that I didn't know I had. I feel good in the body when leaving each time. Thank you Dr. Fonke for the care!
-Angelina D.
"I Now Believe!"
I have been seeing chiropractors for more than 20 years. Dr Fonke has been my chiropractor of choice. His extensive knowledge and genuine desire to help patients get well has helped me. I was skeptical at first about the activator method. After the last 3 months I now believe. Thank you Dr. Fonke
-Paul B.


Reviews for Greensboro Chiropractic | (336) 545-3132