Greensboro Chiropractic Reviews
What Our Greensboro Patients Say
At Greensboro Chiropractic we love when patients share with us their feedback and comments after chiropractic care. Please read our patient testimonials below to see what other people have achieved through their tailored treatment plans with us. Share your stories too! Click here to send us your feedback so that we can help to spread the word about the benefits of natural Greensboro Chiropractic care. For more information, or to schedule an appointment contact us today.


"Amazing How Much Better I Feel!"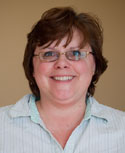 My mother Vicki Kidd, who is a patient of Dr. Fonke suggested that I come see him for some lower back pain I was having. I've had it so long that I just learned to "deal with it." When reviewing the initial evaluation I had no clue that I had so many subluxations. After going through treatment it is amazing how much better I feel. I will continue to see Dr Fonke for my well being. The staff is very friendly and helpful. This makes "going to a doctor" so much easier!! Thank you Dr. Fonke and staff!
-Kristine S.
"Improved My Golf Game!"
I injured my back 50 years ago and from time to time I have reoccurring problems. Fortunately I discovered Greensboro Chiropractic and as long as I have regular treatments I avoid what used to be quite frequent problems. Greensboro Chiropractic keeps me fit and may even improve my golf game.
-Patrick M.
"Wellness Plan For Life"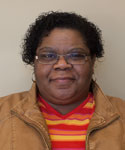 I was in a car accident and was hurt severely. My shoulder was knocked out of place and had a lot of back subluxations. Dr. Fonke has been so great at getting me back on track and back doing my everyday business. My range of motion feels a lot better and at times I feel; as if it is better than before the accident. I always thought that chiropractic care was just for recovery, but now I know that it is a wellness plan for life. I will continue my wellness care going forward and I always look forward to the love and kindness I receive at Greensboro Chiropractic.
-Cotina C.
"Like the Activator Method"
I was looking for someone in the area who used the activator method. I like that method and I have had good results from it. Since I have begun using chiropractic care, I have had no more pain in my shoulders or lower back. I used to have continuous pain in these areas. I continue to receive wellness care to be pain free and I feel better overall in my health. Both my children receive chiropractic care (age3 and 7). I notice improved health in both of them and an improved behavior in my oldest when they receive regular adjustments.
-Jory F.
"Feeling Better!"
Regular adjustments keep me feeling better every day and I look forward to tomorrow.
-Steven M.
"More Energy"
I am a patient with MS! My gait is not stable. Coming to the chiropractor has improved my gait and made me stronger. It has given me energy that I didn't know I had. I feel good in the body when leaving each time. Thank you Dr. Fonke for the care!
-Angelina D.
"I Now Believe!"
I have been seeing chiropractors for more than 20 years. Dr Fonke has been my chiropractor of choice. His extensive knowledge and genuine desire to help patients get well has helped me. I was skeptical at first about the activator method. After the last 3 months I now believe. Thank you Dr. Fonke
-Paul B.


Reviews for Greensboro Chiropractic | (336) 545-3132