Better Results Faster Workshops
Discussing Health Related Topics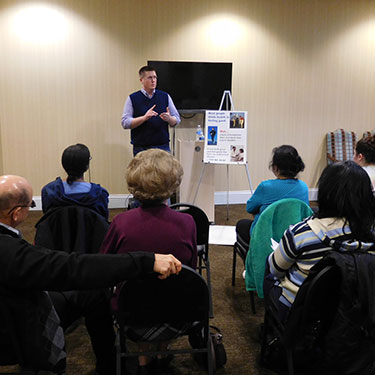 Did you know:
The inability to afford "sick care" is not the largest health related crisis in the United States.
Despite increased spending and resources, we are getting sicker as a country.
250,000 people a year die of properly prescribed medication.
50% of all personal bankruptcies are a result of health related problems.
You are a self healing and self regulating organism.
The nervous system is the master controller system of the entire body.
Your nervous system is protected by the bones in your spine.
When your spine is not working properly the integrity of your nervous system is compromised.
Chiropractors help restore nervous system integrity by restoring proper motion and health to the spine.
Monthly Opportunities
Every month we offer 3 opportunities for new and existing patients to attend the Better Results Faster workshop, where you will find out more about these, and other health-related topics. The Better Results Faster workshop times are as follows: Every Tuesday Evening at 6:00pm, and every Wednesday at 1:00pm.
During our Better Results Faster workshop, we discuss what true health is, how to get and stay healthy, how to get the best results from your care, and how to spend less time and money on sick care.
By going to one of the Better Results Faster workshops they host on Tuesday evenings, I gained a ton of practical information about chiropractic that I was able to apply further in everyday life. Randall B.
We recommend that all new practice members attend this event within the first month of care and bring a family member or friend who will be helping them meet their health objectives. Better Results Faster workshops are free of charge and light snacks will be provided. It is open to existing practice members AND any person interested in finding out more about our unique approach to awakening the doctor within! Call Greensboro Chiropractic today!
CONTACT US »

Greensboro Chiropractic Doctor's Report | (336) 545-3132