When you're pregnant, what would the first thing on your mind be?
It's typically the health of your baby (though thinking about your aches, pains or upcoming delivery usually isn't far behind!).
Did you know that chiropractic can be a great help for anyone who wants to stay healthy and make sure their baby isn't affected by stress?
Why Pregnant Women Should See a Chiropractor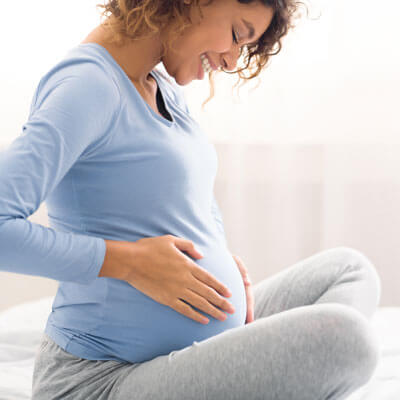 Many of our patients come to us before they even conceive. They continue throughout their pregnancy and during the postpartum period when recovery is important. The earlier you begin care, the better results you'll get in having an enjoyable experience and a safer delivery.
Getting Ready for Delivery
The Webster Technique was developed by Dr. Larry Webster. Many of his pregnant patients had a baby in the breech position, meaning feet down. With a certain adjustment technique, he found that the baby would turn and present for a normal, safe birth.
Today, this technique is taught to and used by thousands of chiropractors around the world. Our doctors are certified in the Webster Technique through the International Chiropractic Pediatric Association.
With our range of skills, you can make sure that your body is in the best possible alignment so that your baby can grow, develop, move around and be delivered as they should.
Comfortable Adjustments
When we adjust you, you'll lie face down on the adjusting table thanks to our pregnancy pillows, which make it comfortable and safe for you. Each pillow suits a different trimester of your pregnancy depending on the size of your growing belly.
We even see moms carrying twins or triplets and can accommodate them. Since you've got even more weight to carry around, chiropractic is particularly essential!
The Postpartum Period
After you give birth, it's imperative that you get care. The birthing process is traumatic and tough on Mom. We'll make corrections to the spine to make sure you don't have any lasting issues after your baby has arrived.
Want to learn more? Give us a call today! (336) 545-3132